PUTTING
WORDS INTO ACTION
COPYWRITING, TRANSCREATION AND INTERPRETING
Understand the context and choose the right words;
What you have is worth a thousand images.
Whether I am interpreting or writing copy,
it is always about finding words that are effective.
Scroll down or take a tour of the site.
Discover the many ways, in which your communication
can be brought to a higher level.
"If I'm selling to you,
I speak your language.
But if I'm buying,
dann müssen Sie Deutsch sprechen"
Willy Brandt
WORDS ON THOUGHTS AND THOUGHTS ABOUT WORDS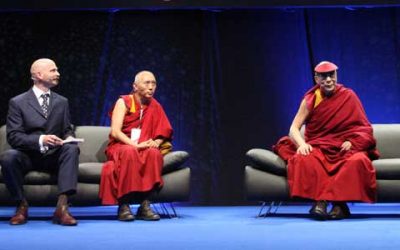 Translating the Dalai LamaPeople generally consider translating to be much easier than it is. How often do you—translator—hear: "Oh, you just read the text and re-write it in another language! Big deal!"? Anyone who has ever tried to translate a simple paragraph—we...
You want to tell me something about your project?